On today's episode of 'What We're Mad About Today!'
I log into Facebook, only to see people upset with Beyonce about a trench coat that she wore to an All-Star game in 2015. The jacket, which retails for $320, and depicts a custom painted, what people believe to be Sambo, or what most know as, "blackface."
Every time I jump on some social media platform, someone is upset about something or another, but very few do any research and just jump on the bandwagon.
For someone who likes Beyonce, but is not a Stan or in the Beyhive, my first thought was to skip right over this, mainly since it was in 2015!
However, something inside of me whispered: "go look!" A click here, few types there, and boom, I find Scooter Laforge!
Now, I'm not the voice of all people, but if you take one look at Scooter's Instagram or Twitter, just about all he paints are clowns. I don't see 'blackface' in this coat, but I can't tell people how to perceive things, especially when Moncler, Gucci, Governors, and Prada are under fire!
Hell, even an elementary school in Atlanta, Kindezi Old Fourth Ward Charter School had their student wearing blackface masks to recite Paul Laurence Dunbar's 1896 poem 'We Wear The Mask." All of these entities ultimately vehemently and subsequently apologized.
There's definitely no shortage of 'white' students wearing blackface all over the country. On the Martin Luther King Jr holiday,  a video surfaced from the University of Oklahoma of female students with their faces painted black calling themselves "true negroes" who "come from the Black hood." Prior to that, they chose to speak on their newfound "ghetto" roots."
Furthermore, a YouTube video resurfaced on social media over the weekend that sparked accusations of racism against Covington Catholic High School students, who were at the center of a controversy over a confrontation the group had with a Native American activist and a group of Black Hebrew Israelites.
The young man in the confrontation was later paraded all over television as an upstanding gentleman and a pillar of his community.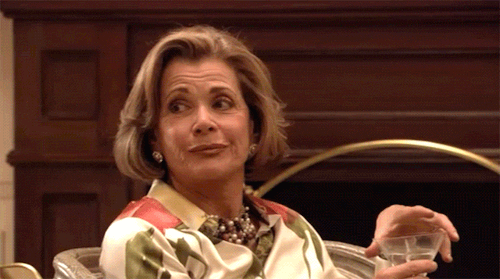 All that I know is that we bitch, moan and complain, and nothing happens, besides companies making more money. We have people like T.I. who spends seven figures with these types of companies annually, but his only suggestion is to boycott for three months.
We can lambast and protest companies until we turn blue in the face, but I don't think it will change much, they know exactly what they're doing. But what I will say is, I don't believe Scooter's trenchcoat is blackface and I doubt that someone like Bey, who stands for justice would don apparel that is racist. Hit the links to his Instagram and Twitter, and you be the judge!